Wild Wisdom Keepers is devoted to witnessing and inspiring the reawakening of the
Sacred Feminine from the individual to the global level.
JOIN THE
RED TENT TEMPLE :: LOUISVILLE
FACEBOOK GROUP!
Honoring the rhythms of Nature and life, we offer sacred seasonal gatherings, Mother-Daughter Circles, Red Tent Women's Circles, women's retreats, and rites of passage ceremonies
in the Louisville, Kentucky area.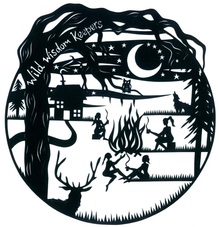 "How might your life have been different if there had been a place for you to be, a place of women, where you were nurtured as you sought to become yourself?"
- Judith Duerk, Circle of Stones